About Us
All of our chauffeurs are licensed and background checked professionals to assure an elegant and safe experience. We will arrive on time – every time that is our promise!
Meet William Harley, Executive Director of Silver Star Sedan Services, William (aka ~ Larry) has worked in the limo service business for many years. William prides himself on making your special day a once in a lifetime memory. William's professional and courteous staff is dedicated to making every customer feel special. We are committed to making every experience a comfortable one, and your transport or event a world class event.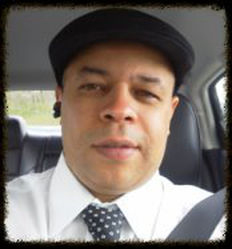 On a recent "Girl's Night" outing we used Silver Star Sedan Service for a stress free night where we could all enjoy a drink without the worry. We planned to visit a pub in Gettysburg which does not accept reservations, but we thought on a Thursday night we would not have a problem getting seated rather quickly. No such luck! Not wanting to wait 1 1/2 hours to be seated, we did not know what to do or where to go. We called our driver to pick us up 10 minutes after he dropped us off and, of course, he asked us if everything was ok. After hearing our problem he immediately told us he knew a great pub with a similar atmosphere. We took his guidance and ended up having a great night! When you use Silver Star's Service you get more than a driver… you get someone who cares that your experience in and out of the limo is great!! Thanks William!
Linda Miller